| | | |
| --- | --- | --- |
| Orifice Flange Union | Orifice Flange Union | Orifice Flange Union |
| | | |
Orifice Flange Union
Metal Industries is one of the oldest manufacturers, dealer, distributor, stockist & suppliers of Blind Flanges, Reducing Threaded Flanges, Lap Joint Flanges, Flange Gaskets, Threaded Flanges, Socketweld Flanges, Flanges Bolts, Ring Flange, Spectacle Blind Flanges, Weld Neck Flanges, Orifice Flange, Slip-On-Flanges, High Hub Blinds Flanges, which are manufactured using superior grade of steel like Stainless Steel 202, 304, 304L, 310, 310S, 316, 316L, 317L,321, 347. These Flanges are most durable and manufactures to fit in different size of Pipes. Engineers & World's Best Project Consultants use these Flanges in Machined Components, Metal Industries manufacturing Flanges & supplying to Government sector companies since 2 decades, we are approved vendor of Flanges in top notch government sector companies like ONGC, Indian Oil, NTPC, BHEL, ONGC, HPCL BPCL etc.we are also Saudi Aramco approved supplier of Flanges, we have supplied Flanges to companies involved in Equipment Manufacturing, Mining, Oil Refineries, Chemical manufacturing, Steel and Aluminum Manufacturing, Utilities and Transportation, and Industrial Construction We Also Supply & Maintain huge stock of Other Grades of Flanges like Alloy Steel Flange, A182 F1 / F5 / F9 / F11 / F22 / F91 FLANGES, Nickel Alloy 200 Flanges, Nickel Alloy 201 Flanges, S32750 Duplex Steel UNS S31803 Flanges, Flanges, Duplex Steel UNS S32205 Flanges, Carbon Steel Flanges, Copper Nickel Flange, Inconel 600, Incolloy 800 Flanges, Hastelloy, Monel 400 Flanges, ALLOY 20 FLANGES.
Definition and Details of Flanges - Orifice Flanges
Orifice flanges
Orifice Flanges are used with orifice meters for the purpose of measuring the flow rate of either liquids or gases in the respective pipeline. Pairs of pressure "Tappings", mostly on 2 sides, directly opposite each other, are machined into the orifice flange. This makes separate orifice carriers or tappings in the pipe wall unnecessary.
Orifice Flanges generally come with either Raised Faces or RTJ (Ring Type Joint) facings. They are, for all intensive purposes, the same as weld neck and slip-on flanges with extra machining.
The image on the right shows a set Orifice Flanges, where a Orifice Plate is mounted and a jack screw is machined. This jack screw is used to facilitate separating the flanges for inspection or replacement of the Orifice Plate and gaskets.
The range of orifice flanges covers all standard sizes and ranges, and all common flange materials. Flanges are available in Welding Neck, Slip On, and Threaded form, and are typically supplied with two 1/2" NPT tappings in each flange.
Description of Orifice flanges
Type: Orifice flanges
Material: Carbon steel: A105,SS400,SF440 RST37.2,S235JRG2,P250GH,C22.8, Stainless Steel: F304 F304L F316 F316L 316Ti, Copper etc.
Standard: ANSI,JIS,DIN,BS4504,SABS1123,EN1092-1, UNI,AS2129,GOST-12820
Size: 1/2-78 inch (DN15-DN2000)
Pressure: ANSI class 150,300,600,1500,2500, DIN PN6,PN10,PN16,PN25,PN40,PN64,PN100,PN160
Packing: No Fumigate or Fumigate Plywood/Wood Pallet or Case
Surface Treatment: Anti-rust Oil, Transparent/Yellow/Black Anti-rust Paint,Zinc,Hot dipped Galvanized.
E-catalogue: Available , please visit catalogue of flange
Usage: Oil Field, Offshore, Water System, Shipbuilding, Natural Gas, Electric Power, Pipe Projects etc.
Key Features:
Available with raised face or RTJ face
Used for flow/rate metering of piping systems
SFF can supply the plate, pressure connection holes, and jack screws with the orifice flange unit
ASME B16.36 covers Dimensions and dimensional tolerances from orifice flanges (similar to those covered in ASME B16.5) that have orifice pressure differential connections. Coverage is limited to the following flanges:
Welding Neck Classes 300, 400, 600, 900, 1500, 2500
Slip On Class 300
Threaded Class 300
Drawing of Orifice Flanges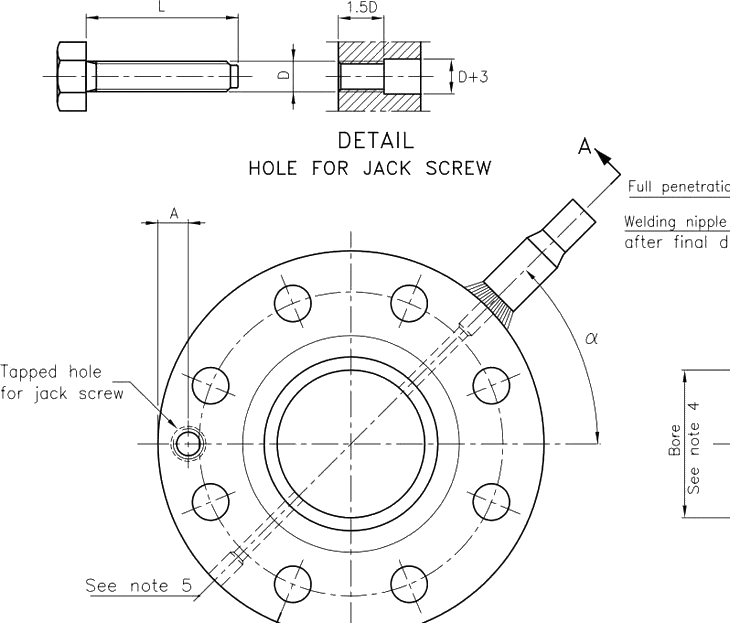 Flanges Packing
Metal Industries also emphasis on the packaging . The Orifice Flange Union are packed in wooden corrugated boxes foiled in bubble wraps.
---
We are exporting Orifice Flange Union to more than 40 countries like UAE, EGYPT, TURKEY, uae, saudi arabia, qatar, oman, malaysia, sinagapore, indonesia, sudan, israel, south africa, kenya, Malaysia, Iran, Iraq, Saudi Arabia, Bahrain, Qatar, yemen, Kuwait, Argentina, Palestin, Algeria, Italy, Tunisia, Oman, Mauritania, USA, Bangladesh, Lebanon, Canada, Vietnam, INDIA, Sudan, Syria, Morocco, Libya, Jordon, And many more..
we also have our sales representatives to understand the requirements of our clients, we maintain ready stock of Orifice Flange Union in Cities like Abu Dhabi, Riyadh, Manama, Muscat, Doha, Dubai, Damascus, Khartoum, Beirut, Jeddah, Aleppo, Alexandria, Algiers, Amman, Mosul, Cairo, Baghdad, Dammam, Casablanca, Basra, Mecca, Tripoli, Rabat, Sana'a, Arbil, Hilla, Port Said, Marrakech, Medina, Al Hudaydah, Omdurman, Damietta, Homs, Kafr Dawar, Benghazi, Fez, Bahri, Nouakchott, Sulaymaniyah, Safi, Zarqa, Oran, Kirkuk, Ismailia, Tunis, Agadir, Tangier, Sharjah, Shibin El Kom, Misratah, Matrah, Aden, Najaf, Karbala, Latakia, Sousse, Meknes, Gaza, Fallujah, Aswan, Kassala, Al-Ubayyid, Sohag, Kuala Lumpur, Penang, Kuching & many more.