Quality Policy
FLANGES DIMENSION | FACTORY GALLERY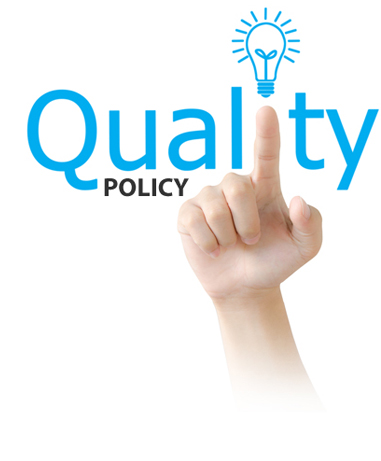 Metal Industries is a Professional steel flanges and forgings manufacturer in india, specialize in manufacturing steel valve, flanges bolts, steel flanges, steel forgings range of flange and forging types and sizes.
Quality Assurance at Metal Industries starts with understanding the Customers Requirement and continues till the customer is completely satisfied with the delivery of products and services. Quality Control procedures are well defined and thoroughly implemented. 

Incoming Inspection : Incoming Raw Materials are the foundation for the final product. We make sure that we start with the best raw materials. Our suppliers are well-informed with our quality requirements.
Raw Materials are inspected for:
. Chemical & Mechanical Properties 
. Surface Quality
In-Process Inspection : In-Process Quality Control Procedures are defined to the minutest details. These procedures enable operators,supervisors and quality control inspectors to produce the best quality products. Our Production team is at the core of the quality assurance system.
In-process Materials are inspected for :
. Dimensional properties such as tolerance, lobing, ut-of-roundness, length, straightness 
. Inprocess Mechanical Properties such as Tensile, Elongation, Yield, Reduction of Area, Hardness at Core. 
. Surface Finish
Finished Goods Inspection : The quality assurance team in the finished goods department - we call them "Bhansali's Internal Customer ". They inspect materials from the customer 's perspective. Our products comply with relative international standards such as ASTM, DIN, EN, BS, AMS, ASME, QQS, MIL, JIS, NACE and others. Some of the related specifications are ASTM A193 / A276 / A320 / A479 / A582 & EN 10088-3. Test certifications comply with Euronorm EN 10204 3.1B /DIN 50049 3.1B.
Finished Goods are inspected for :
. Surface Finish 
. Final Mechanical Properties 
. Mercury Contamination,Macro and Micro Properties,Inter Granular and Corrosion Properties 
. Packing,Color Coding,Marking
The quality assurance system is guided by principles that support our unique working culture which incorporates respect, self management, open communication and creativity.
These principles are:
We strive to be the best in our industry.
We care about our customers.
We do our absolute best to honor our commitments.
We strive to always act with integrity and fairness.
Quality Flanges
Metal Industries has been certified ISO9001:2008. Quality is our top priority. All flanges are manufactured in accordance with industry-accepted standards. Our employees are totally committed to our policy of providing quality products and services which meet or exceed our customer requirements and in accordance with ISO 9001:2008.
Standards
| | | |
| --- | --- | --- |
| ANSI Flanges | API Flanges | ASME Flanges |
| | | |
| ASTM Flanges | AWWA Flanges | DIN / JIS / BS Flanges |
| | | |
| MSS Flanges | | |
| | | |
---
Check Flanges Quality
We are exporting steel flanges asme astm bs din to more than 40 countries like UAE, EGYPT, TURKEY, uae, saudi arabia, qatar, oman, malaysia, sinagapore, indonesia, sudan, israel, south africa, kenya, Malaysia, Iran, Iraq, Saudi Arabia, Bahrain, Qatar, yemen, Kuwait, Argentina, Palestin, Algeria, Italy, Tunisia, Oman, Mauritania, USA, Bangladesh, Lebanon, Canada, Vietnam, INDIA, Sudan, Syria, Morocco, Libya, Jordon, And many more..